Armrest: L270mm x W100mm
Backrest: L380mm x W360mm; L380mm x W250mm
Seat:L470mm x W450mm
Travel of gas lever: F140mm
Dia.of star base:Φ600mm
Dia.of casters:Φ50mm
Loading capacity of Armrests/Seat:20Kg/150Kg
G.Weight:24Kg
Package:59x56x47CM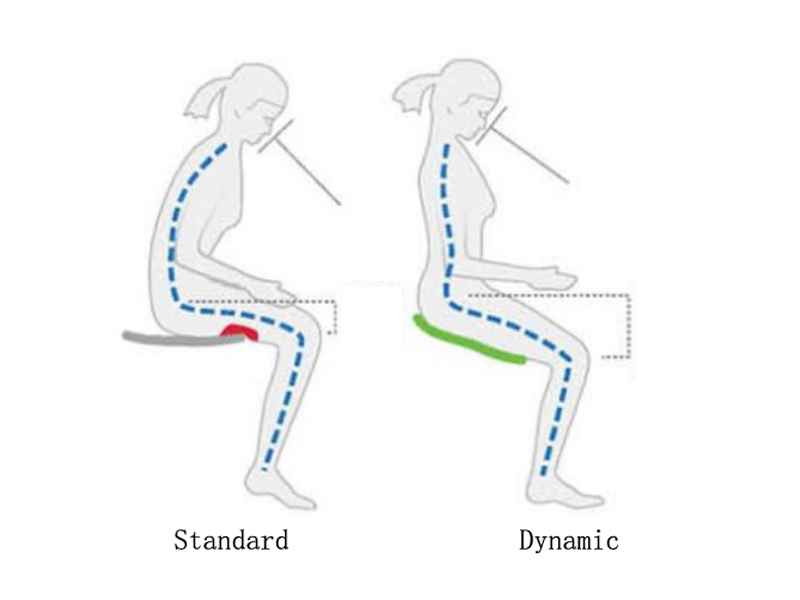 Healthy Sitting Posture
This chair is specially designed for ergonomic needs.It helps to prevent the C-shaped spine injury. Firstly you need to adjust yourself to proper torso posture which is called Motion Posture. When you sit which your arms above your knees, lean the backrest forward slightly using the handy manual lever and your body will bend forward, and your spine can maintain a healthy S-shape. Sitting on the dynamic seat, you will experience the ultimate comfort its excellent dynamic function.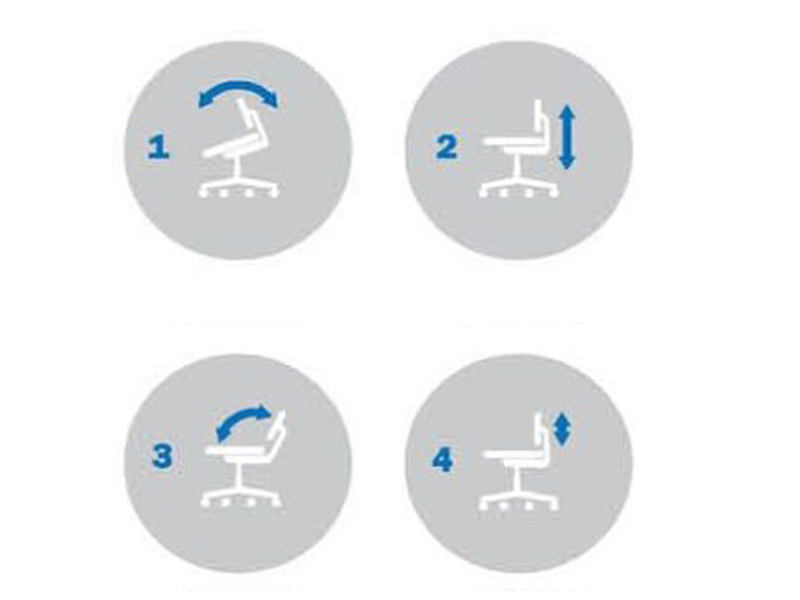 Adjustment Functions
A proper sitting posture can reduce the pressure on the joint and spine and improve the blood circulation of the feet and limbs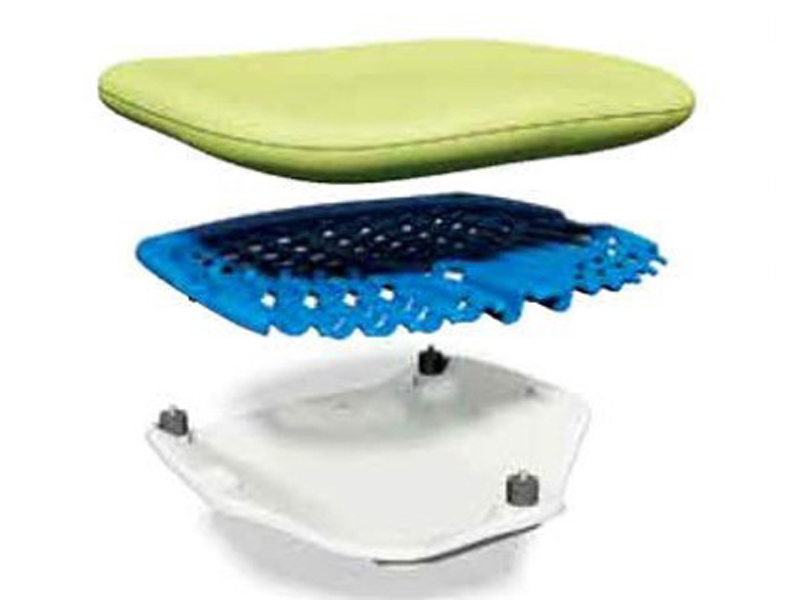 Dynamic Seat System
The flexible seating, with three layers provides you with comfortable support when you shift and move on the seat.
A.The upper layer is made of high rebound foam that ensures your comfort
B.The middle layer is an elastic sub-plate that forms the body support surface.
C.The lower layer is an elastic holder that support forceful movements on the seat